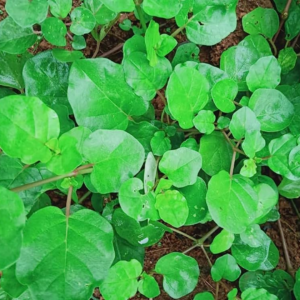 Description
-Description: Punarnava, or Boerhavia diffusa, is a well-known medicinal herb used in traditional medicine for its diuretic and anti-inflammatory properties.
-Uses: Used to support kidney and urinary system health-Harvesting & Care:
> Harvest the roots and leaves as needed for medicinal purposes.
> Requires regular watering but not waterlogged conditions.
> Plant in a sunny to partially shaded location.